---
Publications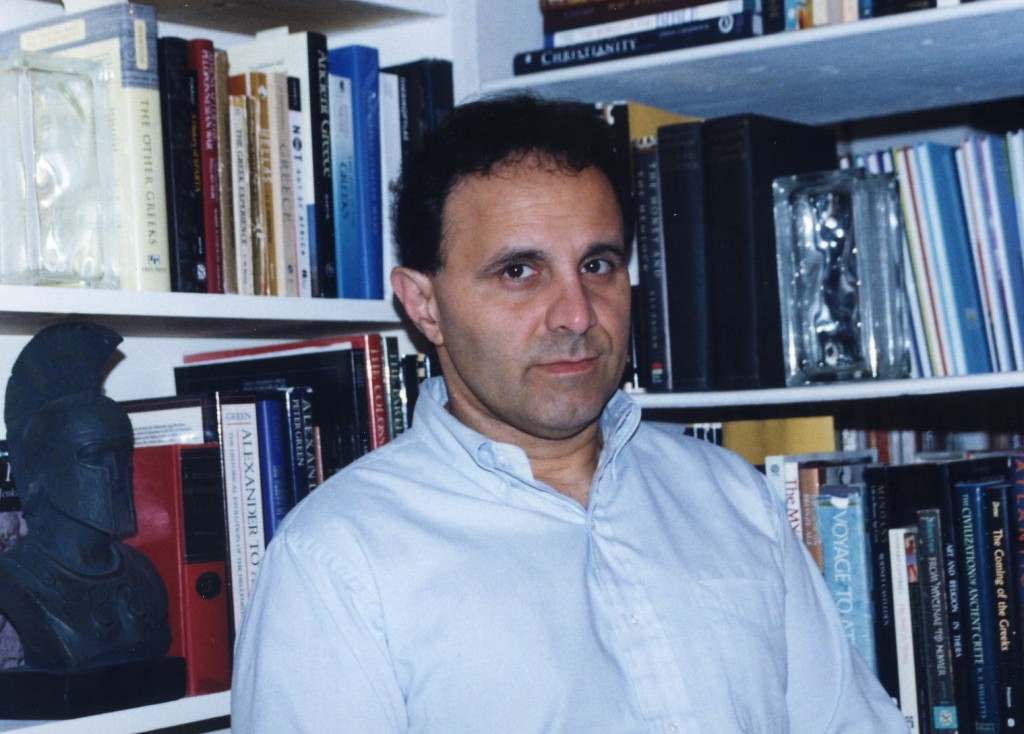 As a historian, I specialize in the ancient world, having written numerous volumes about the Greeks, Romans, Egyptians, Babylonians, Assyrians, and other ancient peoples.  I have also long dedicated myself to creating accurate, up-to-date, and engaging historical material for young people and general non-scholarly readers.  When asked to name some good books for young people about ancient times, renowned historian Victor Davis Hanson (author of the classic The Western Way of War) responded: "There is an entire series of great children's books by Don Nardo, who has emerged as the premier practitioner of that important craft."
I have also written a number of volumes about medieval civilization and modern history, including overviews of several of America's wars, biographies of three U.S. presidents and other world leaders, and studies of great American democratic documents.  Click on the appropriate links below to see some of my books and reviews.
 Books About the Medieval World





Books About the Ancient World


The Complete History of Ancient Greece









-with 3 sample reviews:
Easily the best single-volume overview of the ancient Greeks I ever seen for this age group. . . . [It is] proving a tremendous aid to me personally by giving me one, compact source from which to draw facts, topics, and ideas. Would that more professional historians took the time to write as much first-rate material for high school students as Mr. Nardo does.
As general reference books for students go, this is absolutely first rate. The author, who has written numerous smaller books on the subject, goes all out here, providing almost a whole library unto itself about the ancient Greeks, their history, institutions, ideas, etc. This should be on every educated person's shelf, not to mention every library shelf.
I've spent the past year spending literally thousands of dollars on various books about ancient Greece. I wish to write about it, and I've read about 60 books so far on the subject. I found this book in a secondary book store, and as I've read so many specialty books, almost passed it up. Feeling the need to step back and get a more general perspective on how everything I'd been reading about fit in to the scheme of things, I bought it. Boy, am I glad I did. I've read many types of collections in my time from short stories to articles, and one never really thinks of the editor who put it all together. With this book, however, I was struck early on by the fluid and expert way the various articles and excerpts by varying archeologists went together as if it were all written by the same author. The choice of the little examples of ancient life, or the passing mention of a political outlook did a great job of illuminating whatever the excerpt was about, and since the excerpts had to be edited to fit the chapters, much credit must go to Mr. Nardo for his choices of passages as well as his choices of books to borrow from and his progression and layout of chapters. If you are starting study of Ancient Greece, there is no better place to start than this book. If you only want one book to get a general understanding of the greeks, this has to be the one. I've never seen this sort of thing done this well before.
The Ancient Romans


The Ancient Greeks
Sample review by an Amazon reader:
Anyone familiar with the non-fiction history books that have been published in the young adult market in recent years has to be impressed with classical historian Don Nardo. As prolific as Michael Grant, as versatile as Chester G. Starr, and as thorough as A.H.M. Jones (for non-history buffs, three of the leading ancient historians of the twentieth century), Nardo has devoted several years of his time and energy to improving, and indeed single-handedly setting, the standard of historical writing for books used as reference in libraries in schools in the United States. As a former high school and junior college instructor, I have had frequent occasion to scan, review, and sometimes utilize such books in my classes, and I can testify that, with some rare exceptions, most are written by non-specialists who have little idea of what to emphasize in their texts or how to differentiate between current and dated material. These volumes are typically riddled with factual errors or at least misleading statements that students writing reports and other papers accept without question and which I have found myself correcting on a regular basis. Nardo's books, in contrast, are factually reliable and cover their subjects with thoughtful attention to organization, proper emphasis, and inclusion of the most recent available data. This general overview of Greek civilization is no exception. It combines a feeling of epic sweep with meticulous attention to detail, much of the latter dealing with archaeological finds and how these have contributed to our knowledge of Greek history and culture. His companion volumes in the same series-one on the Romans, the other on ancient Mesopotamia-are equally good for the same reasons.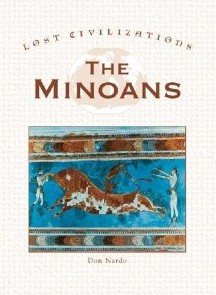 A History of the Ancient Greeks


Cleopatra: Egypt's Last Pharaoh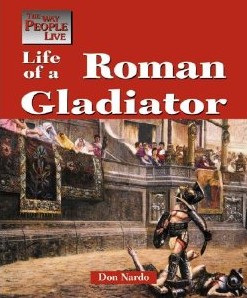 Sample review by a reader on Amazon.com:
This is by far the best book about Roman gladiators on the market for young readers. Nardo, the leading historian of ancient Rome in juvenile publishing, has done a remarkable job explaining all known aspects of the fighters who fought and died in Roman arenas like the Colosseum. He begins with a thorough, up-to-date explanation of the origins of gladiators, pointing out that scholars now think they evolved from Roman, rather than Etruscan, funeral rituals. Then he covers recruitment, training, gladiator types, weapons, preparations for fighting, and the actual fighting (in marvelous detail). Especially valuable and riveting is a chapter on the rebellion of the gladiator Spartacus, with many details never included in other books for young people, and another chapter devoted entirely to the psychological and moral aspects of gladiators within the context of Roman society and the Roman world view. Most of the pictures are good too and the many maps in the Spartacus chapter are very helpful. In addition, Nardo includes numerous quotes by ancient authors about gladiators and an excellent bibliography. I highly recommend the book to all.
Arts, Leisure, and Sport in Ancient Egypt



Mummies, Myth, and Magic: Religion in Ancient Egypt
The Ancient Greeks at Home and at Work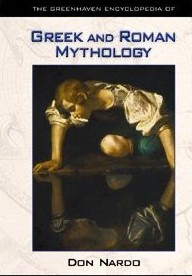 Greenhaven Encyclopedia of Greek and Roman Mythology



The Parthenon


Life in Ancient Athens













The Roman Republic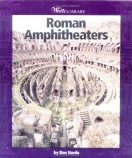 Sample review from Midwest Book Review:
Roman Amphitheaters by Don Nardo is a fascinating and well-researched study for young readers about the history of amazing Roman architectural structures such as the Colosseum, embellished with full-color photographs and illustrations. Touching upon the history of Rome, and showcasing both the splendor of the amphitheaters and the cruelty to which they were sometimes put, Roman Amphitheaters offers children an amazing glimpse into history itself.
Greenhaven Encyclopedia of Ancient Mesopotamia


Discovering Mythology: Monsters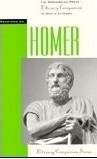 The Roman Army: An Instrument of Power

Travel Guide to Ancient Pompeii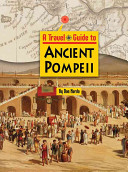 This book tells the reader a great deal of information about life in an ancient Roman town by adopting the format of a travel guide ostensibly penned by a Roman writer shortly before the now famous eruption of the volcano Mt. Vesuvius (which killed at least 2,000 of  Pompeii's citizens and encased the town in a thick layer of ash). The text is therefore written in the first person and provides lively descriptions of families, homes, merchants and shops, food and drink, clothing styles, and entertainment, including gladiatorial combats in the town's amphitheater, the first stone version erected by the Romans.


Literary Companion to Medea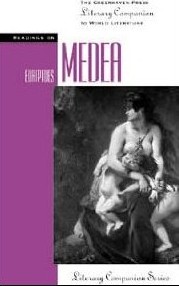 Literary Companion to Antigone


Alexander the Great: Conqueror of the Known World


Julius Caesar: Roman General and Statesman

 The Importance of Julius Caesar
Sample review from School Library Journal:
Nardo's biography catches the essence of the man and his times. Caesar, in presiding over the death of the Roman Republic, was at times brutal and savage, at other times magnanimous to his enemies. A brilliant and charismatic leader, he bound his troops to him with the kind of loyalty that transcended their allegiance to Rome. He effectively used this military power to circumvent the Senate, crush his enemies, and, ultimately, become dictator for life. This is a complex and convoluted history, containing descriptions of many battles, devious political maneuvering, and shifting alliances, such as Caesar's liaison with Cleopatra. Nardo tells the story with excellent pacing and attention to detail and doesn't shy away from offering a controversial judgment.
Travel Guide to Ancient Athens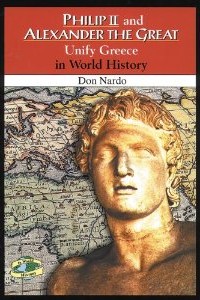 Philip II and Alexander the Great Unify Greece
Sample review from School Library Journal:
King Philip II of Macedonia's success in unifying the fractious Greek city-states in the fourth century B.C.E. is skillfully traced in this tightly organized monograph. Less attention is given to Philip's son, Alexander III, who inherited the throne after his assassination. The portrayals of both men show their strengths and weaknesses. Nardo masterfully uses both primary and secondary sources to enrich the narrative. This is especially true in the quotes integrated from Demosthenes's Philippics.
The History of Weapons and Warfare: Ancient Rome


The History of Weapons and Warfare: Ancient Greece


Greek Drama












Women of Ancient Rome


Artistry in Stone: Great Structures of Ancient Egypt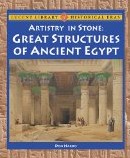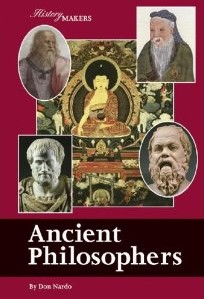 Sample review from Children's Literature:
Part of the "History Makers" series, this is a multiple biography in the classic tradition of Plutarch which covers the development of ancient philosophy from the Greeks Democritus, Plato, and Aristotle, through Buddha and Confucius. As the contemporary Polish philosopher Leszek Kolakowski has said, "The cultural role of philosophy is not to deliver the truth but to build the spirit of truth." In his careful analysis of the masters he describes, Nardo does a fine job of presenting this spirit of truth for younger readers to explore.
Sample review from School Library Journal:
In a clear, engaging, and elegant style, Nardo profiles five men, explains their roles in shaping the societies in which they lived, and discusses their lasting contributions to the understanding of science and philosophy. A discussion of the differences between the early thinkers of the East and the West and how they approached the major questions of nature and life establishes the groundwork for subsequent discussions of the works of Democritus, Plato, Aristotle, Buddha, and Confucius. End matter includes an appendix of original documents from the philosophers profiled, extensive chapter notes, and a long list for further reading. Black-and-white photographs, reproductions, and maps extend and enliven the presentation. This concise and accessible book is a great resource for students of philosophy and ancient history.
Greenhaven Encyclopedia of Ancient Greece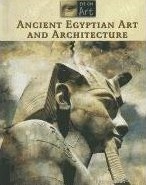 Ancient Egyptian Art and Architecture




Classical Civilization: Ancient Greece


Classical Civilization: Ancient Rome


Rulers of Ancient Egypt

Also, a splendidly mounted, informative series on ancient Mesopotamia, covering the Sumerians, Babylonians, Assyrians, Medes, Persians, and other peoples of the region in detail, accompanied by many stunning photos!


Peoples and Empires of Ancient Mesopotamia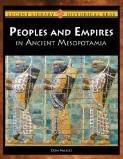 Plus:

Life and Worship in Ancient Mesopotamia


Arts and Literature in Ancient Mesopotamia


Science, Technology, and Warfare of Ancient Mesopotamia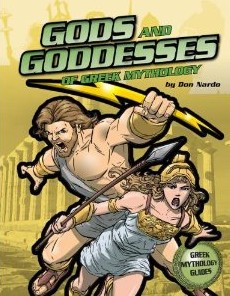 And for young readers, a colorful new mythology series, visually designed in the tradition of the old Classic Comics:

The Epics of Greek Mythology
The Gods and Goddesses of Greek Mythology
The Heroes and Mortals of Greek Mythology

The Monsters and Creatures of Greek Mythology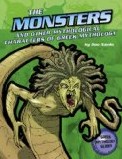 Ancient Greek Art and Architecture
Ancient Roman Art and Architecture
Greek Mythology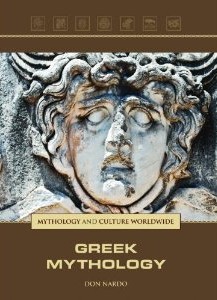 This and the other three mythology books below strongly emphasize the ways in which myths affected the everyday lives, customs, and thinking of the ancient peoples mentioned in the titles.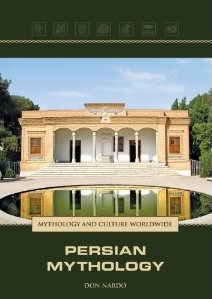 Exploring the Ancient World: Ancient Greece
Exploring the Ancient World: Mesopotamia




New in 2014-2015

The Parthenon of Ancient Greece

My newest study of the Parthenon and how it was built–commissioned by Reference Point Press, in San Diego–is more up to date than the one I penned more than a decade ago for Lucent Books, although both books are well mounted and feature mostly different pictures.
Also look for my newer versions of Life in Ancient Egypt and Roman Roads and Aqueducts, both for Reference Point Press as well.


In addition, the following 3 of my mythology books were released in 2015 by Mitchell Lane Publishers in Delaware. These colorful little volumes are aimed at 4th, 5th, and 6th graders.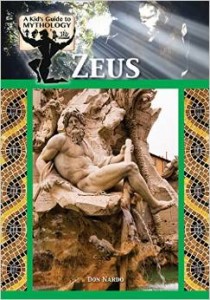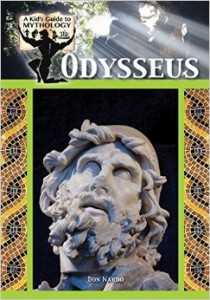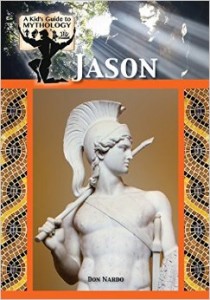 Also directed at younger readers and published in 2015 are these 4 books about ancient life from Raintree Publishers in England.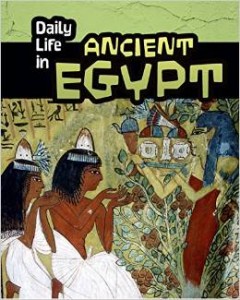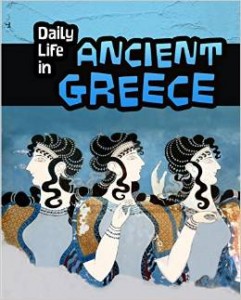 Books About the Medieval World
Lords, Ladies, Peasants, and Knights: Class in the Middle Ages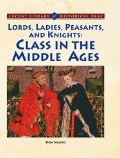 This book goes into detail about the everyday lives, occupations, and achievements of several major medieval character types, including nobles, soldiers, serfs, monks, both upper and lower-class women, merchants and traders, scholars, artists, and explorers. In many ways, it is a modern, somewhat less detailed version of Eileen Power's classic book Medieval People.

The History of Weapons and Warfare: The Middle Ages
Tycho Brahe: Pioneer of Astronomy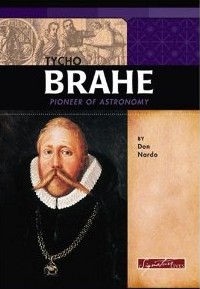 This biography of the great Danish astronomer, published by Compass Point Books/Capstone Press, was selected as the National Science Teachers' Association's outstanding science trade book for 2008. The well-known book-reviewing journal Booklist gave it the following critique:
Seasoned author Nardo brings his lively, informative approach to this standout biography of the Danish astronomer Tycho Brahe, or Tycho, as he was most commonly known. From a defining moment, in which Tycho first glimpsed a supernova, Nardo tracks back to the pioneering scientist's advantaged childhood and then forward through his astonishing career. Nardo gracefully inserts clear definitions of technical terms, such as parallax, into the biography, and corresponding time lines connect world events with Tycho's breakthrough discoveries and personal milestones. Throughout, Nardo communicates the essence of scientific inquiry: that basic, sincere observation of natural occurrences inspires curiosity, passionate questioning, and further research.
Genghis Khan and the Mongol Empire




The Vikings

The complete and often riveting story of the renowned medieval sea raiders who terrorized large parts of continental Europe and the British Isles for some three centuries. Like my other historical works, this one is replete with primary source quotes–surviving contemporary accounts that make the narrative come to life.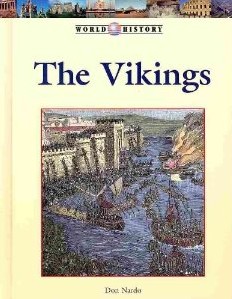 Aztec Civilization

This volume mainly covers Aztec history.  I have covered Aztec myths and religious beliefs and practices thoroughly in a book that will be released in a book that will appear in the near future.



In addition to a general overview of Elizabethan theater, this volume contains concise but informative biographies of John Lyly, Thomas Kyd, George Peele, Robert Greene, Christopher Marlowe, William Shakespeare, and Ben Jonson.
Readings on the Canterbury Tales
Freedom Fighter: William Wallace  and Scotland's Battle for Independence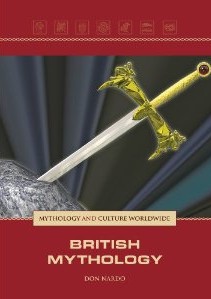 New in 2014-2015



Medieval Knights and Chivalry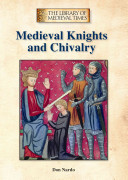 Medieval Warfare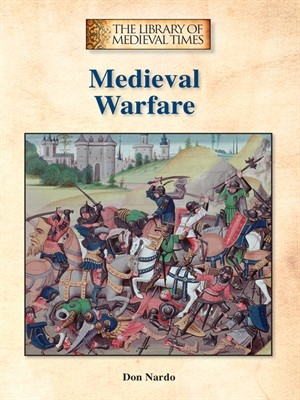 Books About the Modern World
Volumes On Early American History and Culture:

History of Weapons and Warfare: The Native Americans
Braving the New World: 1619-1784: From the Arrival of the Enslaved Africans to the End of the American Revolution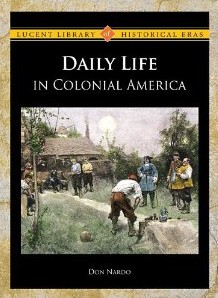 And a 4-volume series on Colonial America:
The Establishment of the Thirteen Colonies


Government and Social Class in Colonial America


Daily Life in Colonial America


and
Religious Beliefs in Colonial America
Sample review from Catholic Library World:
A comprehensive, academic resource written in a clear, concise narrative, Religious Beliefs in Colonial America provides young researchers with an excellent overview of the faiths of the people who founded our country. The book begins by differentiating between religious freedom and religious tolerance, explaining how the groups who originally came to America came here for religious freedom, but were not necessarily tolerant of beliefs other than their own. It then continues to cover Native American beliefs, the diversity of faiths, the influence of individuals including the clergy and church organizations, fringe beliefs and superstitions, the relationship between religion and science and the influence of Deism and other faiths in the American Revolution. . . . The book is very well organized, including historical drawings, portraits, photographs of monuments and historic buildings, quotations from primary sources, and sidebars covering high interest topics. . . . The book is an excellent research resource. Students struggling with narrowing down their topics will find it especially helpful as the authors do an excellent job of identifying subtopics and providing thorough background information. Teachers will find this resource an excellent extension to the typical textbook study of Colonial America, connecting the current mix and conflicts of faiths in our country to the original settlers.




Volumes On American Government:

The Declaration of Independence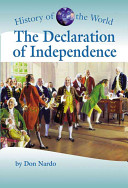 Creation of the U.S. Constitution
Sample review from an Amazon reader:
I'm a student teacher for a 12th grade government course and I came across this book. I love it–it's perfect and I want to find more in the series. It's very easy to use. The vast majority of the book is primary sources with a short introduction to each piece which helps to set the scene. The choice of documents is great because there are, just as the book title says, opposing viewpoints. One primary source for and another against a particular topic such as "The country under the Articles of Confederation is in Crisis" and "The country under the Articles of Confederation is not in crisis." I highly recommend this book to anyone who is looking to stir debate and thought in a class.



The Bill of Rights




New in 2014-2015



The Presidency of Abraham Lincoln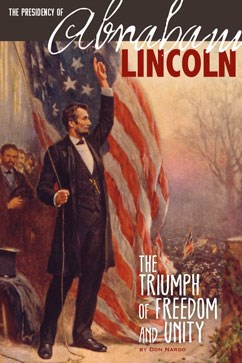 Assassination and Its Aftermath: How a Photograph Reassured a Shocked Nation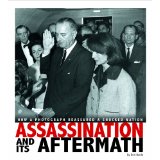 Volumes on America's Wars and Military Institutions: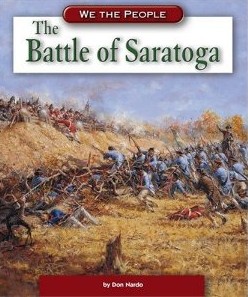 The Mexican-American War

Sample review from a high school history teacher:
Historian Don Nardo has written numerous excellent books for young people, mostly about ancient times. I have had the good fortune to use some of them in teaching my high school history classes. I was not aware until now, however, that he is equally versed in American history. Most people today do not remember the Mexican War. That is probably due in part to the fact that it was a shameful affair, in which the United States quite literally launched an essentially unprovoked military aggression against a neighboring country, mainly out of greed for land and deep-seated racial and ethnic bias. Though Nardo does not take sides, since he is writing for students and must remain impartial, he allows the facts to speak for themselves. And those facts nearly leap from the pages. Numerous passages from books, newspapers, and official documents of the times provide copious documentation worthy of scholarly history books (although Nardo is always careful to keep the writing clear and easy to understand). It is difficult, after reading this superlative treatment of the war, and especially the events leading up to it, to think about Texas in the same way I used to. The way this country acquired it was and will always remain a stain on American honor. Nardo must be congratulated for a job exceedingly well done.













This is a general history of the causes and events of the American Civil War. I have written several other volumes that deal with various specific aspects of that conflict. Directly below, for example, find a study of the weapons employed in the war. I also did a book for younger kids about the lead-up to the conflict, one for that same age group about the war's major battles, a study of the social and historical impact of Mathew Brady's photos titled Civil War Witness, and a biography of Brady. (The eye-catching cover of Civil War Witness can be seen further down on this page.)


The History of Weapons and Warfare: The Civil War


History First Hand: Pearl Harbor


A 7-volume series of books for Morgan Reynolds Publishing, in North Carolina, about U.S. Special Forces, aimed at younger readers. (The reading level is grade school, but junior high and high school students will find them useful, too.) These highly informative and visually stunning books are beautifully mounted and illustrated by Morgan Reynolds Publishing (in North Carolina). Among the Special Forces groups described are the Army's Rangers and Green Berets; the Navy's SEALS and Special Boat Units; the Air Force's Pararescue Jumpers (PJs) and Combat Controllers; and the Marines' Force Recon. Training, weapons, ships, helicopters, warplanes, camouflage, parachuting, and many other aspects of the services performed by these true American heroes are all presented in considerable detail. I am indebted to two former Special Forces fighters who provided me with valuable information and suggestions, helping to make these books as complete and accurate as possible.


Special Operations: Amphibious Warfare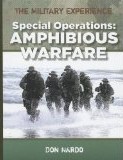 Special Operations: Reconnaissance


Special Operations: Paratroopers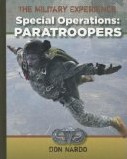 Special Operations: Search and Rescue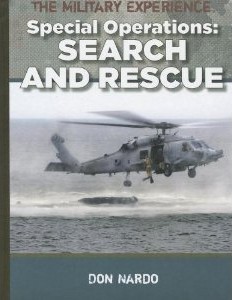 Later, the folks of Morgan Reynolds informed me that these military books for young people were selling quite well and that they wanted me to do more of them. So I did the following books for them in a subset called "In the Air":

In the Air: Drones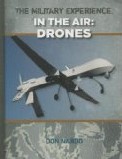 In the Air: Helicopters
In the Air: Bombers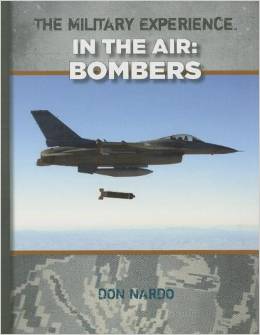 In the Air: Missiles


In 2014, I finished a third subset of military books for Morgan Reynolds, this one called "In the Water," which essentially translates as "under" the water. It looks at submarines, various naval special forces groups, amphibious weapons like mines and torpedoes, and their history, and the tactics and strategies employed by admirals and other naval leaders. I will post more about those books as they are released.
Volumes on the Depression Era:
American History by Decade: The 1930s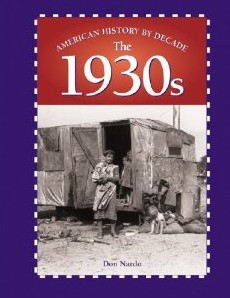 This critically acclaimed volume about the famous photo taken during the Depression and its fascinating legacy was nominated for numerous best-book-of-the-year awards and won the Spur Award for Best Western Juvenile Nonfiction for 2011.
With the clean, sophisticated design of a coffee-table art volume, the attractive titles in the Captured History series use the story behind iconic images to introduce young readers to specific time periods. In this entry, Dorothea Lange's indelible 1936 image of Florence Thompson, a migrant worker at a pea-picking camp, is the focus, and veteran nonfiction writer Nardo begins with a "you are there" account of the day that Lange took her famous photo. Subsequent chapters branch out into a brief introduction to life around the country during the Great Depression, illustrated with more of Lange's familiar photos, including perhaps her most well known, "White Angel Breadline." Throughout, quotes from Lange and Thompson deepen the biographical information about both women and also point to the ethical complexities of photojournalism: "Thompson later claimed that Lange's photographs simplified her circumstances and reduced her to stereotype." Additional commentary, strong photograph source notes, an illustrated time line, a glossary, and suggested resources round out this illuminating, attractive title that will draw a wide age range of readers.
Sample review from Librarything.com:
Many Americans remember Dorothea Lange's iconic photograph of a Depression-era migrant mother gazing off into the distance, surrounded by her children. Nardo's text soulfully places this photograph at the center of an intriguing book that explores Lange's motivations for taking the photograph, the decades-later discovery of the subject's identify and her story, the influence of Lange's work on author John Steinbeck, the inspiration for his THE GRAPES OF WRATH, the historic context of the Depression, the Dust Bowl, and more. This fascinating interdisciplinary title, its historic photographs, and its compelling text gives a powerful new lens through which to see this period of American history. The book's layout features extensive white space punctuated by Lange's and other Depression-era photos, along with bold black and red header text, giving the book the feel of a high-end art book. Highly recommended.


New in 2014-2015

The Presidency of Franklin D. Roosevelt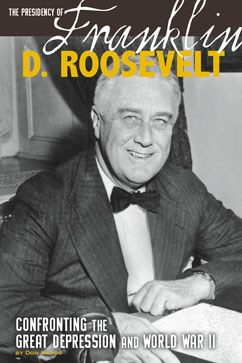 Volumes on American Culture:
Mathew Brady: The Camera is the Eye of History

American History by Decade: The 1940s
Clara Barton: Face Danger, but Never Fear It
Profiles of the Presidents: Barack Obama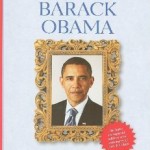 Maya Angelou: Poet, Performer, Activist
 Pop Culture Legends: John Wayne
The incredible and at times shocking story of the Wall Street trader who bilked thousands of people out of their hard-earned money, causing one of the biggest scandals in modern history.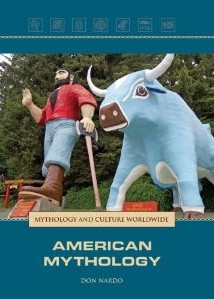 New in 2014-2015


The Golden Spike: How a Photograph Celebrated the Transcontinental Railroad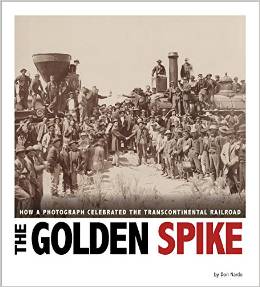 In the same series as Migrant Mother, for Compass Point Books (part of Capstone), this fascinating volume explores the creation of the Transcontinental Railroad by following the career and exploits of the photographer who took this iconic image of the two railroad lines coming together in Utah. Like all of my books, it is available on Amazon. Just click on the title or picture above.

Also look for an excellent book in that Compass Point series, Civil War Witness: Mathew Brady's Photos Reveal the Horrors of War, with some valuable input from Bob Zeller, the country's leading authority on Civil War photography.




And for Reference Point  Press, I did a heavily researched and detailed study of The Relocation of the North American Indian, which features much valuable and often moving information about the terrible way the U.S. government drove most of the eastern Native Americans from their lands and homes and mercilessly drove them overland into frequently miserable and dangerous situations in the West.


Volumes About World History, Events, and Leaders:
Heroes and Villains: Adolf Hitler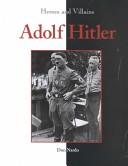 Sample review from Children's Literature:
The "Heroes and Villains" series tackles the sticky territory between what fascinates people about other people, both good and bad. However, the subject of this book leaves no     room  for wondering: Adolf Hitler emerges, notwithstanding his troubled, abused childhood, as the arch villain of all time. Nardo has done an outstanding job of writing a highly readable account of a true monster with all his warts in this account of the rise to power of Germany's Third Reich and its infamous führer. Generously peppered with black-and-white photographs and frequent sidebars, this incredible story unfolds in great detail, continuously reverting to the horrible fact that Hitler revealed his unbelievable plans in advance, and hardly anyone gave them credence. In fact, World War II and its 30 million victims was clearly outlined in his Mein Kampf, which stated unequivocally his insane desire to wipe out every last Jew and other "undesirables" to create his master race and obtain more living space for Aryans. His expertise in swaying a crowd to enlist in his obscene plans is documented repeatedly. This is a chilling book, well researched and explained, sure to leave a lasting impression upon its readers.
Hitler in Paris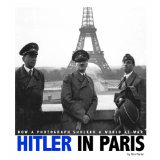 Women Leaders of Nations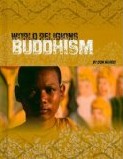 Enchantment of the World: France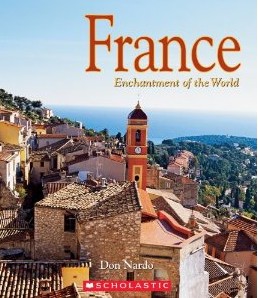 A comprehensive 4-volume series on the Industrial Revolution:


The Industrial Revolution in Britain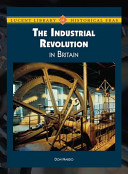 The Industrial Revolution in the United States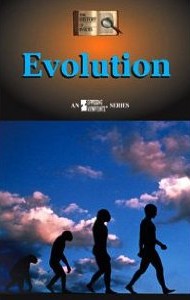 The Big Bang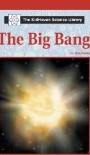 The Ice Ages



The Search for Extraterrestrial Life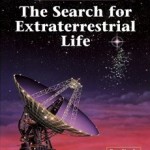 Sample review by an Amazon reader:
To my knowledge, this book is the best of its kind for young people. While a number of excellent books for adult readers explore the subject of life beyond our earth, including those by Carl Sagan, Seth Shostak, Ben Bova, and others, Nardo's is important because it gives younger readers a solid, accurate, entertaining introduction to the subject. In fact, he regularly quotes from the works of the authors mentioned above, in that way preparing young readers to tackle their more advanced books later on. Mr. Nardo covers all the major bases of the topic, including how life started on earth, early theories about extraterrestrial life, the rise of modern astronomy, the advent of human space travel, mathematical probabilities of alien life, etremophiles on earth as models for possible alien life forms, physical environments on other worlds, the problem of overcoming the great distances to other worlds, the possibility of using wormholes for such travel, and much, much more. Highly recommended not only for young readers but also adults who have no prior knowledge of the subject and want a beginner's primer before moving on to the more advanced books.



Climate Crisis: The Science of Global Warming


Extreme Threats: Asteroids and Comets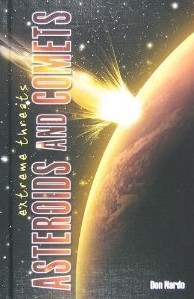 Space Travel


Force and Motion


Extreme Threats: Volcanoes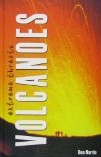 Sample review from Children's Literature:
History of Sculpture



History of Architecture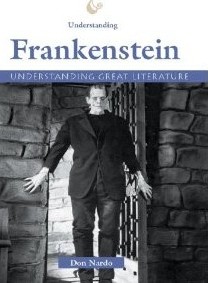 Sample review from School Library Journal:


Sample reviews from Amazon readers:

Eye On Art: Frank Lloyd Wright


For information about my recently published first novel, Cloak of Destiny, see the separate page devoted to it on this website.
And thanks so much for your interest in me and/or my books! It is much appreciated.
---